The Sapheria Project Objectives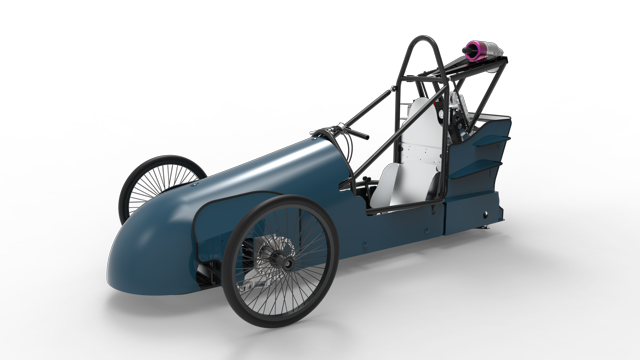 The objectives of The Sapheria Project are:
To increase the numbers of students choosing engineering, science and technology subjects, apprenticeships and courses
To raise young peoples creativity, expectations and aspirations
To develop key skills
To facilitate greater school to business interaction
To enrich curricula
To improve achievement
We are working with a broad spectrum of education, from universities to middle schools. The project is to highlight engineering in schools and colleges with particular emphasis on the automotive industry. We also are involved with Loughborough University's Department of Aeronautical and Automotive Engineering. A group of students has designed our latest vehicle. This has given them a real life project and has facilitated them to gain good grades in their degrees. This vehicle will now be built at Ipswich College by students on their automotive course. We have some funding for this from Vauxhall, but we will need more.
We involve the very best that we can find in commerce and industry such as Vauxhall, Michelin and the Daily Telegraph as well as local companies and then link them to the schools. Last year we managed to get thirty eight companies involved either by giving direct help or cash. We have become involved with other organisations such as the EESE, Engineering Education Scheme for England, Young Engineers and many more.
We have created career pathways for students to follow, linking schools, colleges and universities for pupils at various attainment levels. We encourage girls to enter the project and to consider all aspects of engineering as a career. Work experience opportunities and extended work experience in local companies have been gained.
The project is handed over to schools as a whole school task, from the fund raising and power point presentations to the design build and race. Students can be involved as much or as little as they like. We try to give an overall experience of running a race team. All aspects of an engineering project can be done by the school.
A great deal of the National Curriculum is used in many subjects at school, from English to Maths and Science. From Art to IT. Ideally I would like a school to be absolutely involved, but in reality schools use their strong points or those that they would like to develop.
Schools tend to run this as an extra activity drawing off main stream education. We have worked with pupils from middle schools to universities as well as giving training opportunities for companies. We would like to look at extending this.
We have about twenty five secondary schools that are either building now or are planning to build. This includes a couple of middle schools as well. These are in the East of the country but we are beginning to get enquiries from all over now. The project has grown from one school three years ago to ten schools last year and now twenty five. This growth has been at the right speed for us all to develop. I think that the next step of becoming national would be within our development. I have the idea of thirty six for the next round. Again this would need to be planned but a lot of the hard work and experience are now there. Colleges are now becoming involved and are building some of the harder hi-tec vehicles that have been developed by the university. I am hoping that more universities may become involved this year now that we have experience of this aspect.
Funds are as usual a problem. At first we asked the local community and this worked. Each school needs about £1000. Fund raising I see is part of any project but teachers are already working flat out and need help, not only to buy bits and pieces but for inset training. The scheme needs funds to run an office and to develop.
To aid teachers who do not have the facilities or expertise or time we have our own tried and tested racer design. This was designed professionally and we have used it to race at the Goodwood Festival of Speed. We can offer a basic kit at £2850 that schools could purchase. The final body shape can be designed by the school and built by them. This would come with full instructions and back up. Schools can purchase as much or as little of it as they wish.
To recruit schools I have found that the best way is via the LEA advisors. They know the schools and staff and may also know of special reasons that a school may need or want to join. It does help a school to gain special Technology status. SETNET organisations are also good and I have worked closely with them. Local and National press gives us a good profile and I have made contacts through this. Also events either our own at Ipswich or those organised by others is a good publicity medium. (I am invited to Brooklands as they are keen to help.) Websites are also good. We use our own and have links to others.
The number of students is hard to quantify. Students can become involved at different levels. I.e. the school web master or the school design and build team. The school news reporter or the event track master. But last year ten schools were involved and at an estimate we had 150 pupils full involved; about 300 helpers, and about 10,000 exposed to what we were doing. Of those we increased the numbers going on to engineering or allied careers. Others decided against those careers from a knowledge base. This year we hope exceed this.
For the latest Sapheria Project news, click here